hootschroop is a group revolving around dirk bruinsma, robbert van hulzen, and michael jahoda. using a collection of scrap metal instruments (built by dirk in another lifetime in a squat in geneva) and voices, they create music that draws inspiration from 1980s industrialism, drones, minimal music, pile drivers, gamelan, and large insects.
hootschroop presented the next installment of their text & scraps work, the phillip project, episode 18, at come together #4, see video below. they are currently developing the piece into a larger work.
for the warp's maydays 2018, hootschroop created a piece of music with voices in collaboration with ralph de rijke and jeanette huizinga, the schroothopera, performed again at the trashlesstival at de ceuvel in amsterdam.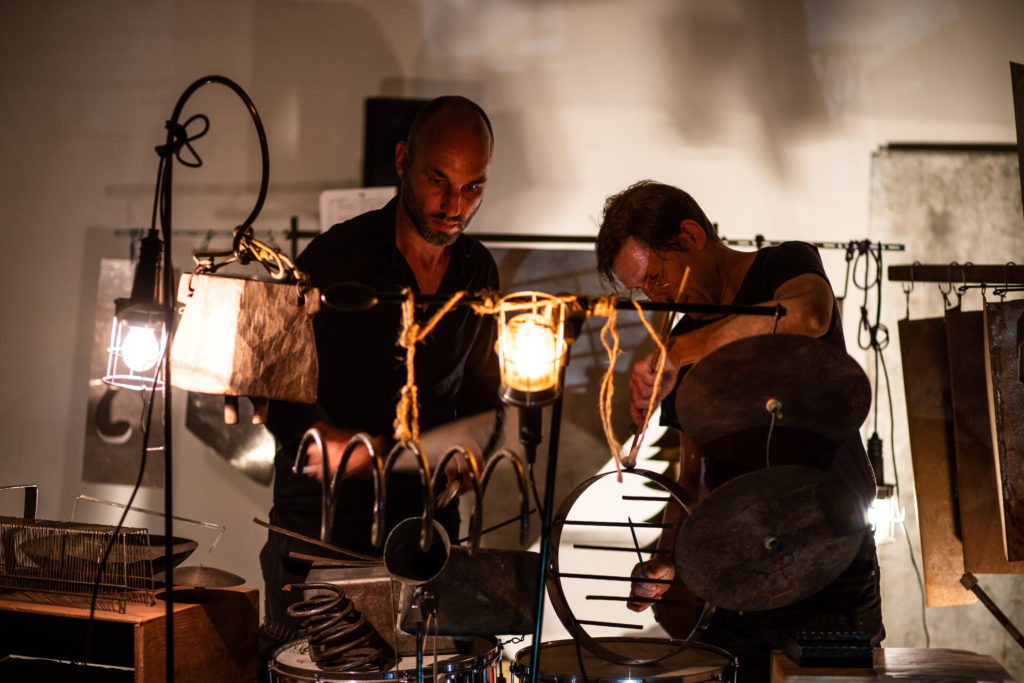 shows
Date
City
Venue
22 June


7:00pm

leineroebana
amsterdam
tbc


16 March


8:30pm

art house, kleine berg 62
eindhoven
a new episode of michael jahoda's phillip project


25 January


10:55pm

frascati
amsterdam
part of come together #4; a new episode of michael jahoda's phillip project


25 January


10:10pm

frascati
amsterdam
part of come together #4; a new episode of michael jahoda's phillip project


7 July


6:00pm

de ceuvel
amsterdam
part of the trashlesstival, https://deceuvel.nl/en/event/trashlesstival/


9 June


8:00pm

kunstkapel
amsterdam
part of the warp – maydays