Selecting and developing prepared material on the spot, Layercake plays a loose, groovy fabric of joyful noise, a non-stop trip through its members' worlds, a kaleidoscopic roller coaster that will make your body move and your mind expand.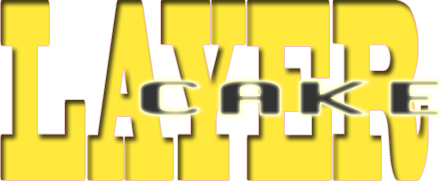 Layercake's music consists of what its members bring – their favourite melodies, grooves, developmental ideas, etc, which will be used following prepared instructions, developments, formulas. The concept was inspired by South Indian rhythm, Miles Davis's electric music, Anthony Braxton's compositional ideas, and techno raves.
Robbert van Hulzen has been working on this approach for nearly a decade – in many forms, including a journey from India to the Netherlands (carrying his drums with him on an antique Enfield motorcycle), creating music incorporating the musical backgrounds of the bandmembers-of-the-moment in many places. In February 2018, this approach will be developed further, by using more specific structures and material, and playing with the same musicians for the entire tour.
For the line-up of Layercake in India in February 2018, drummer & initiator Robbert van Hulzen will be joined by long-term collaborator Maarten Visser on saxophones, Matthias Muller on guitar, and cellist Gábor Hartyáni.
upcoming shows
Date
City
Venue
1 March 2018

8:00pm

jazz encounters,

layercake in calcutta

earlier collaborations
past shows
For past shows and more music by differently called projects exploring earlier versions of the Layercake concept, see musical journeys.